Digitisation has impacted every aspect of our lives and real estate is no exception. One simple example is the pace of change in e-commerce and big-data on consumer behaviour; this is driving unprecedented changes in the retail property sector.
Look for the pacesetters in areas where drafting is complex and time consuming to hear more about how Legaltech is having significant impact on both the client experience and lawyer wellbeing. In this spirit, we ask Miri Stickland, Head of Knowledge for Forsters' trailblazing real estate practice, to share her perspective on the dramatic upturn in the use of LegalTech for commercial property transactions.
Law firms are surprisingly agile when they need to be
The role of technology in legal transactions is much discussed, but often adoption and implementation can be slow. Interest is there, but often the impetus to actually change working habits and adopt a more digital way of lawyering isn't enough. Then in March 2020, we faced lockdown 1 and it became urgently apparent that without the right technology infrastructure in place, completing legal transactions was going to become impossible.
"I like to look for positives from the pandemic," says Miri. "And it's definitely been a huge driver of innovation across commercial real estate and the legal industry. Over the past 18 months, we've seen people significantly change their working practises because they've had to. For example, the rapid adoption of e-signatures has fundamentally and permanently changed the way we execute and complete documents. What used to be a nice-to-have from a competitive advantage perspective, has really now become a must-have."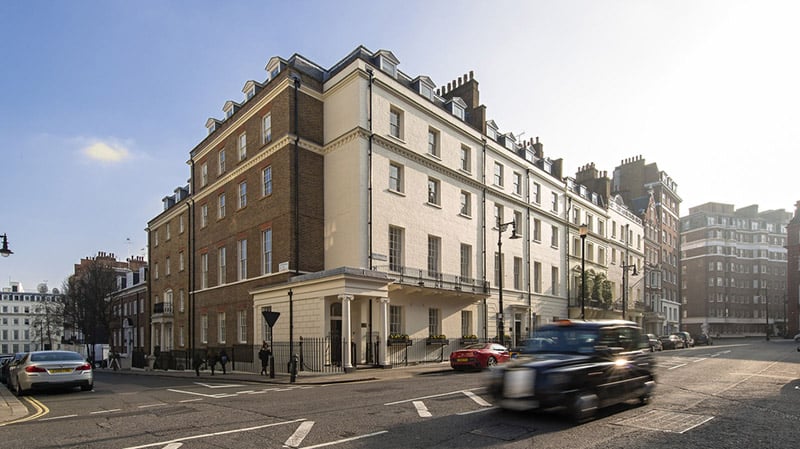 How the pandemic turned interest into adoption
A prolonged period of successful experimentation with technologies such as video conferencing, professional messaging apps and digital signatures has provoked a proactive curiosity in the potential of other digital platforms. For example, with remote working normalised, document automation seems an obvious way to further integrate a smoother collaborative working experience for teams working across multiple locations.
"Real estate is an incredibly document heavy area of law – even a straightforward transaction can involve drafting lots of documents, with significant duplication of terms across contracts," Miri explains. "While real estate lawyers don't generally work from industry standard templates like some practice areas, we have suites of well-developed precedents that lend themselves to document automation."
On the surface, like a lot of LegalTech, using document automation appears to be about reducing the graft of drafting for junior lawyers. And it's true that improving lawyer well-being and attracting and retaining talent, are important benefits driving the business case for introducing automation technology. But what's sometimes overlooked is the wider value it brings to a firm's clients too.
"We want our lawyers to focus on providing the creative legal solutions that clients come to us for," Miri points out. "What we don't want is for them to be rushing to complete the more complex tasks because of the time taken up by the manual process of producing a first draft document. Or to be spending unnecessary time on administrative tasks which are not stretching their skill sets. Freeing up lawyers to allow them to focus on the more complex legal issues that sit at the heart of a transaction can only ever help to drive up quality."
Technology that thinks like a lawyer
But why has it taken a crisis of an international scale to catapult the legal industry into more openly accepting technology? One of the reasons LegalTech took a while to take off is perhaps down to the fact that early incarnations of digital platforms weren't really built for lawyers (or by lawyers). For example, the first document automation toolkits offered to the industry were too generic – they weren't built with the ability to behave in the smart way lawyers need them to when drafting complex legal agreements. And this led to limited implementation and a lack of engagement with systems. However, the new breed of intelligent drafting solutions, offered by providers like Clarilis, is different because of the level of legal influence involved in the design and implementation of the platform and each automation project. And this has led to increased trust in the credibility of automated drafting software.
"The lawyer-led managed service offered by Clarilis means there is an inherent understanding of how legal teams operate in practice, built into the automations," Miri says in relation to the Clarilis professional support lawyers. "As a result, there's a clear sense that the tech delivered has been specifically designed with lawyers in mind – you're not taking something and then trying to shoe-horn what we do into it."
And this lawyer input means automations can also be structured to not only reduce administration but also to support junior lawyers as they fine-tune their drafting proficiency. This is an important step forward in terms of preparing new talent for a more digitally-driven era of lawyering.
"We have embedded learning into our Clarilis automations so they provide prompts and advice to lawyers," Miri offers to explain the role technology can have in supporting the development of junior lawyers. "This assists them with making the correct drafting choices for their specific transactional requirements. It provides learning and guidance at just the right time."
Will the rise of LegalTech continue?
There is more to this innovation boom than crisis management.
"The real estate industry itself has been transformed by technology – we have smart buildings which know when to turn the air con and lights on, and we're starting to see tenants pay their rent in crypto-currency," Miri adds. "The way in which we provide legal services has to keep pace with this. So, although not all of the new technology we've seen will stay the distance, there are products that really increase speed and efficiency and which can be flexed to meet changing demands without compromising on quality. These are the ones that are going to stay the course."